The Cactus plant has become a hot design trend for gender neutral or boy baby nurseries in 2021. This unique succulent has versatile design appeal – it can be used for nurseries in Southwestern, Boho, Beach or Farmhouse style.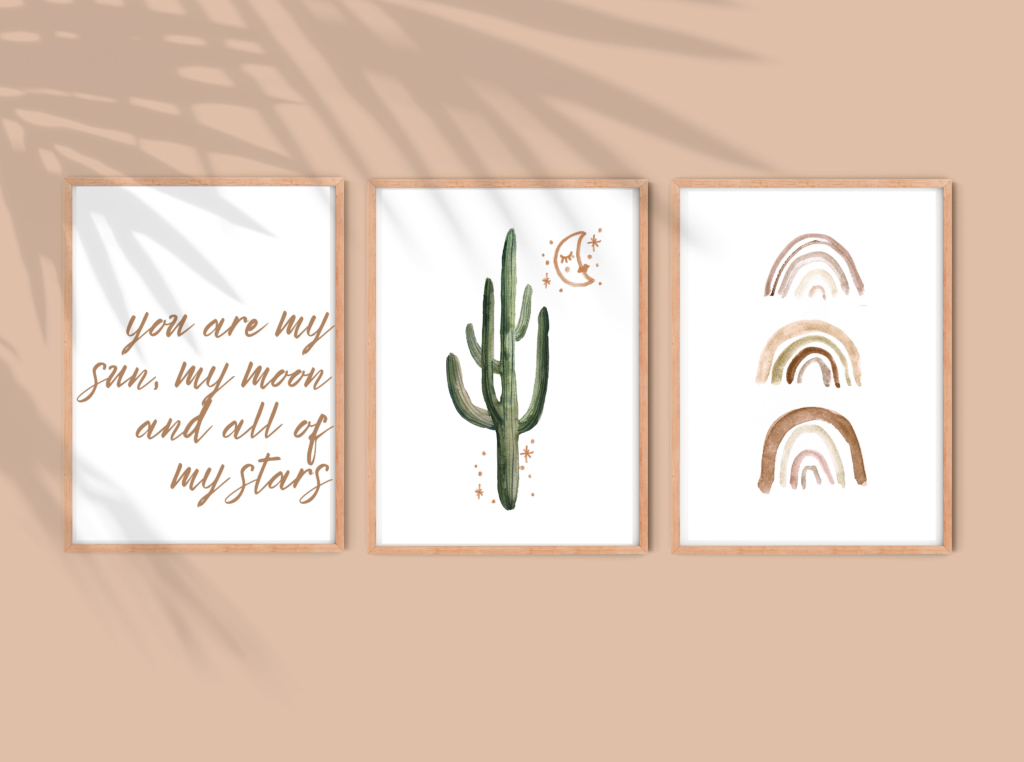 The easiest way to add a touch of cactus to your nursery is through some wall art (we have a design above). The green and earthy tones work well with white, mustard or rust toned baby bed linen. We love it with the Wanderlust cot sheet by Brixton Phoenix.
Along with wall art, baby swaddles are a beautiful way to introduce some cactus-love into your littlest love's nursery.
A Cactus swaddle is also beautiful for a boho-themed birth announcement. Wrap baby up the swaddle and pair with a deep green or rust coloured hat. Alternatively wrap bub in white and pop on top of the lovely earthy coloured cactus wrap.
Do you love the cactus design trend? We think it adds a wonderful, earthy and timeless style to any little boy's nursery.